Well-groomed nails are among the sine qua non of a feminine and stylish look. Attentive hands also create a pleasant impression in the environments you enter. But it may not be possible for women to have well-groomed nails all the time. Housework, work or not growing your nails are not obstacles to your hand beauty. Beautiful and different designs of our false nails offer an easy application solution and will add beauty to your hands. You can always have beautiful-looking nails with various fake nail designs available at XianXing beauty, which you can use on your special days and daily.
FALSE NAIL DESIGNS
There are different artificial nails products at XianXing beauty depending on your style of dress and the environment you will use, as well as false nails in natural colors that you can apply and remove the nail as you want, just like normal nails. It is one of the nail models preferred by women because it is difficult to make French models that fit with every style of clothing. You can also create your style by decorating our fake nail models with French nail polish with stickers such as evil eye bead, ladybug, clover.
With our false nails decorated with different patterns, you can add movement to your plain clothes and get a fun and energetic look. We can use our false nail design of red and black color on special occasions and evening parties to create a feminine style. All of you can create a modern or gothic style with our metallic nail designs that gain an eye-catching air with blue and black patterns.
She can combine our fake nails decorated with vivid color nail polishes such as blue, purple, pink and green with your daily clothes, and you can match your nails with your daily style. We can use our geometric patterned black color nails, suitable for the latest trends,
or you can create a different style by using a plain pattern. They can complete your elegance by creating a unique atmosphere with our false nails with a sporty look and prepared using vibrant colors.
We can create different styles according to your environment. False nails, which are very fashionable recently, make you feel good with their beautiful and different designs.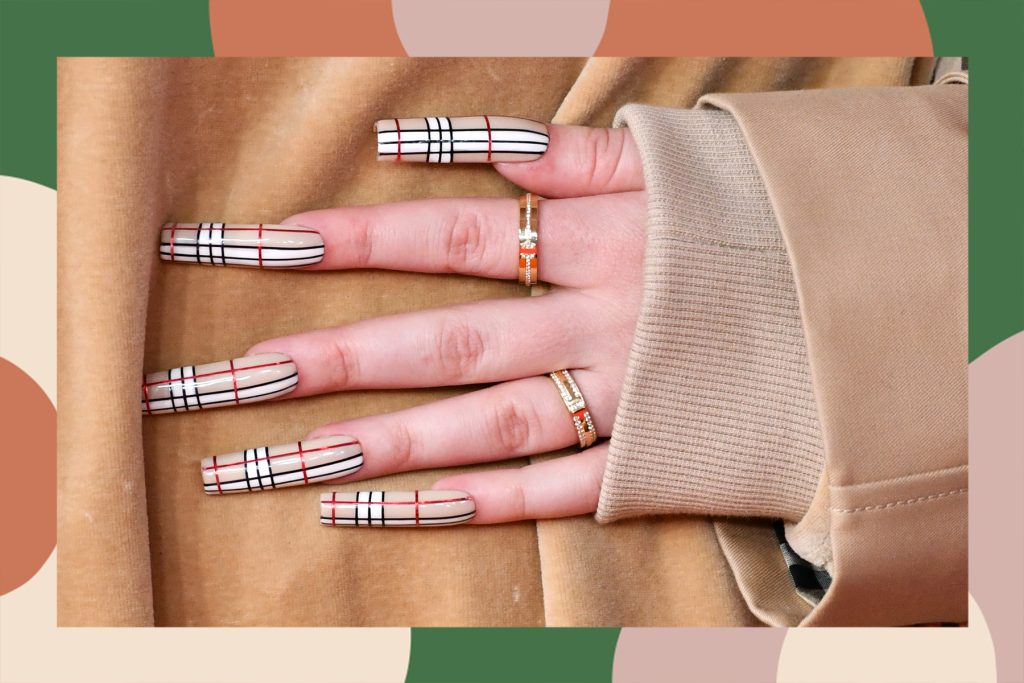 APPLICATION
You can stick your nails with our special adhesives. Unless you encounter a harsh situation, you can easily use our false nails until you remove them.
REMOVAL
Removing our fake nails is as easy as putting them on. When you fill a bowl of water with a temperature that your skin can withstand and wait for a while, your nails will come off easily. After removing the fake nails, you can apply Vaseline to your nails.
CONCLUDED THAT 
If you want to have long and well-groomed nails but cannot grow them, if the work you do with your hands prevents you from using long nails, but you still want to have stylish and well-groomed nails in social environments, our false nails in different designs will be a very useful choice for you. While our French and vibrant color fake nails provide a nice look in daily use, our fake nails designed with black, red and burgundy
will be appropriate for nights and special events. You can file your fake nails just like normal nails and use them in the size and shape you want.